Benefit from our knowledge & experience !
Ditmer Trading & Consulting BV
Professional Services & Supplies
Industrial Enameling Technology
Typical Applications
Porcelain enamel provide a durable high performance coating to many different metal products, such as architectural panels, bath-tubs, baking ovens, BBQ's, boilers (electrical & solar), cattle drinkers, chemical vessels, cookers, cookware, exhaust tubes, heat-exchanger panels, hot water tanks, microwave ovens, ranges, silo's, shower basins, kitchen sinks, kitchenware, stoves, stove pipes, street signs, washing machine drums, water heaters, water pipes & valves.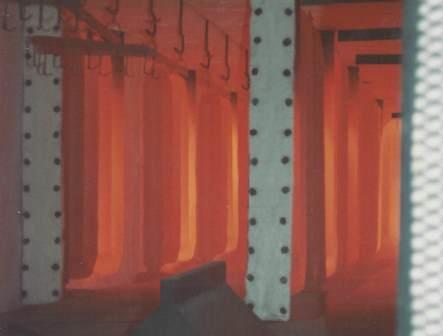 About Us
Ditmer Trading & Consulting BV is a family owned company, which was founded by Ronald Ditmer in 2007.
We are specialized in providing worldwide professional services & supplies to the porcelain (vitreous) enameling industry.
Benefit from our experience
Our Managing Director & Owner has been personally involved in 50+ industrial porcelain enameling projects since 1984, while working respectively for Ferro (Holland) BV, Smit Ovens BV, Smit Sinus Enameling BV, Nordson Corporation and/or Ditmer Trading & Consulting BV.
SITEMAP
2018
- Ditmer Trading & Consulting BV