Industrial dryers are used respectively after the metal pretreatment and/or after the wet enamel application.
Although both equipment are named dryer, there are considerable differences in design and operation.
Dryers at immersion pickling systems are typically box type dryers, where as dryers at spray degreasing tunnels or after wet enamel application are typically conveyorized dryers.
Dryers with integrated conveyor are called straight thru, U-type, 3 pass, etc, based on the number of conveyor passes.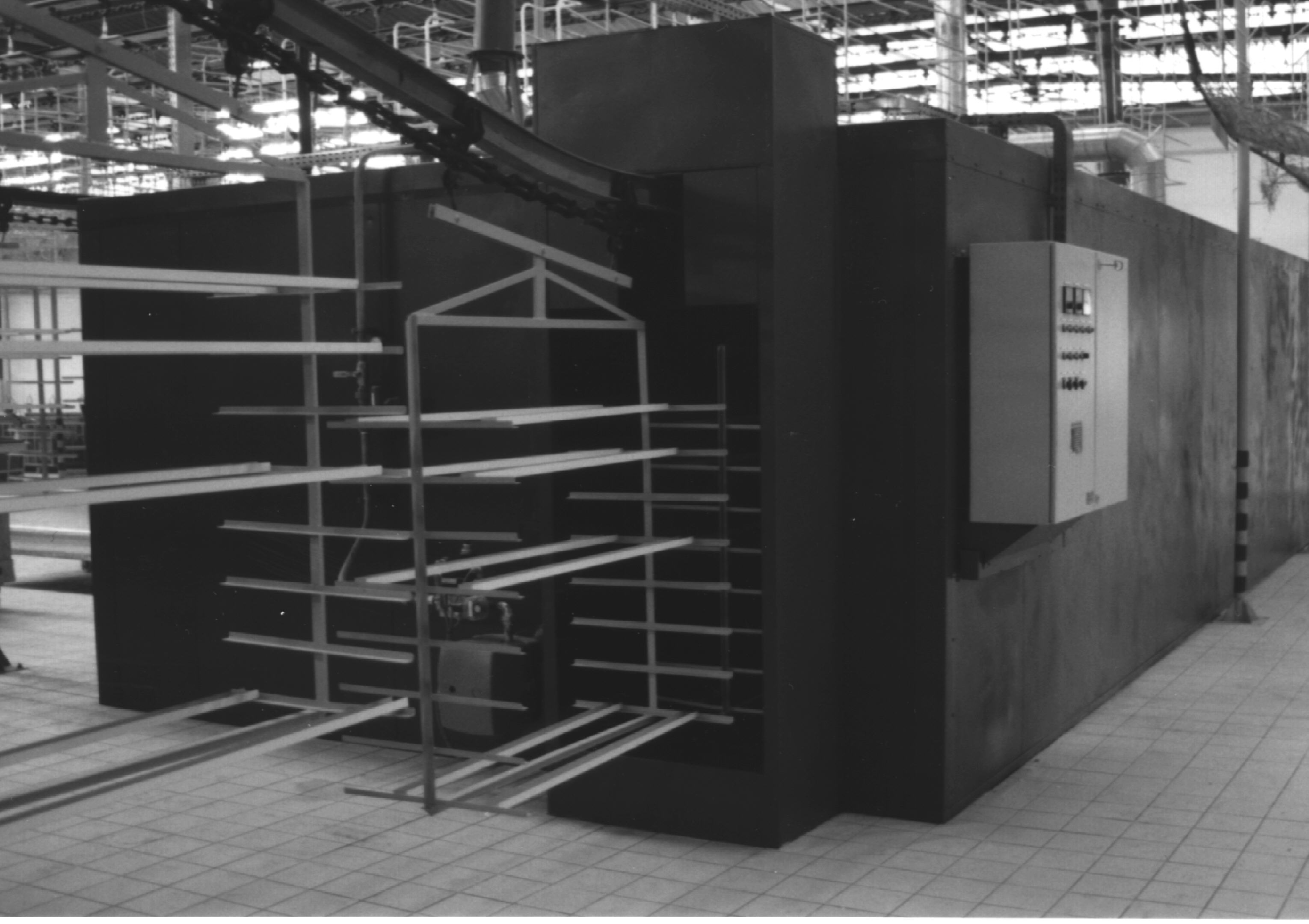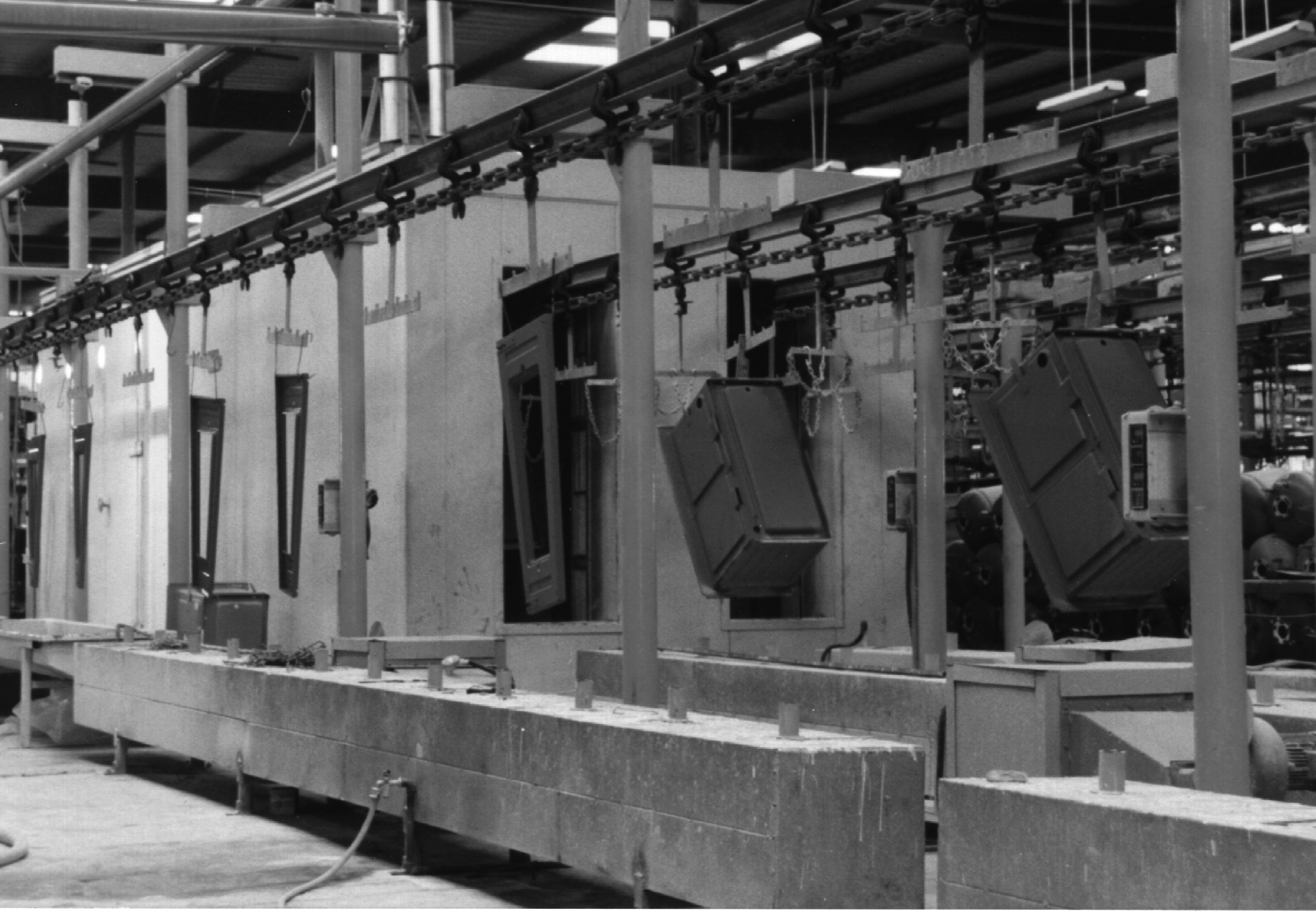 Enameling dryers may be heated with either electricity, gas, light oil and/or combustion gases from the enameling furnace and the actual heat transfer at dryers may be either by infra red radiation or convection.
Pretreatment dryers are generally operated at higher temperatures in order to remove water residues. Since water drops are difficult to evaporate, those dryers have often so-called blow-off zones, where air nozzles are pointing to notorious water collection points. Gas heated pretreatment dryers may be operated with open flames.
Dryers mend to remove water from a wet applied enamel film are typically operated at a lower temperature. A too high temperature or a too strong air convection may bake the outside of the enamel film too early, which will cause water being trapped inside & causing serious enameling defects.
A special type of dryers are so-called drying channels, which are used for drying the internal of hollow products, like boilers.
Related links
Wet enameling
About Us
Ditmer Trading & Consulting BV is a family owned company, which was founded by Ronald Ditmer in 2007.
We are specialized in providing worldwide professional services & supplies to the porcelain (vitreous) enameling & powdercoating industry.
Company details
Ditmer Trading & Consulting BV Palissander 141 3315MP Dordrecht The Netherlands Phone : +31-78-6169877 e-mail : info@ditmer.nl
or
for further information and/or assistance